Engineering a New
Standard
for Packaging Machinery
The MFT Series Vertical Form Fill Seal (VFFS) is specialized in the of packing small and big granular products. Works with a variety of packaging styles: pillow bag, gusset bag, block-bottom bag, vacuum bag, and valve applicators.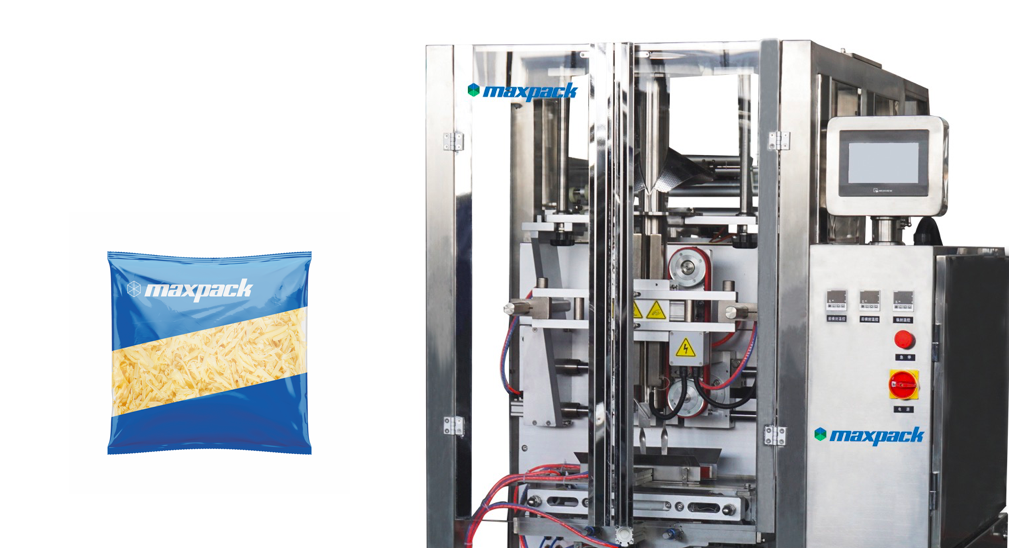 Maxpack is a new kind of packaging machinery manufacturer. We leverage on modern technologies to manufacture and market next-generation packaging machinery.
For more than 10 years Maxpack has specialized in the engineering, design and manufacturing of packaging machinery. The aim of Maxpack is to leverage modern technologies to manufacture and market the next generation packaging machinery at competitive prices. Maxpack Machinery is an american company with its headquarters in Miami, FL.
Maxpack is positioned to serve your integral machinery needs for Vertical Form-Fill & Seal (VFFS), Horizontal Form-Fill & Seal (HFFS), pre-made pouch automation and stand-up pouch automation. We can also integrate end of line equipment and robotic automation. We develop machinery for the food and beverage industries; including snacks, pharmaceutical, cosmetics, chemicals and household products.
Our sales team will contact you as soon as posible.